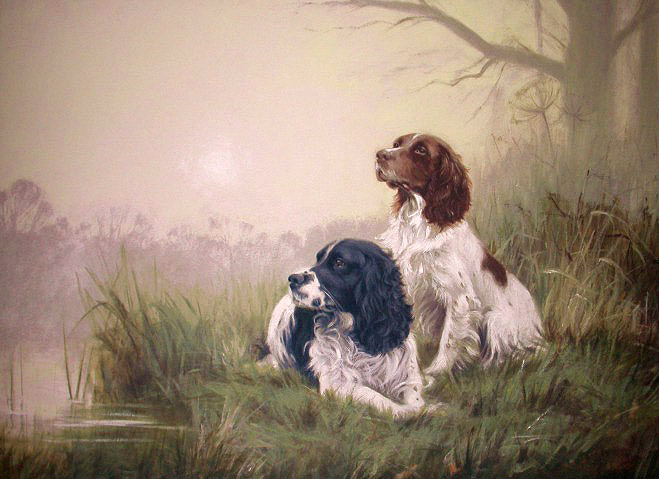 Morning Sunrise - English Springer Spaniel
by Gail Tointon
Image size: 20" x 14"
Limited Edition of only 500 prints worldwide
Each print is individually checked, numbered and signed by the artist
This Limited Edition Print has been printed with lightfast inks on acid-free, high grade board from environmentally conscious paper suppliers.
Print only price: £95.00
Framed price: £155.00
Gail Tointon was born and brought up in the Lincolnshire countryside and is happily married to Vaishnava teacher and musician, Swarup Maharaj, whom she met whilst artist in residence in a London gallery sponsoring his writing and Vedic book translation work. During an early career training young horses and teacher training, Gail continued to pursue interests in music, art and poetry. Later, following a degree in music, she accepted a post teaching in college, not music, but art. Since then she has been engaged full time in commissioned work, specialising in portraiture.
"I enjoy working to a brief. It's a team effort with the client, and that can be an exciting process. With children, it's especially rewarding to see their face light up when they see their portrait."